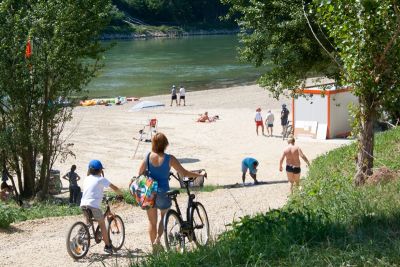 Marmande Beach and water sports
From Marmande beach, discover the Lot-et-Garonne and Aquitaine by canoe, paddle, hike or mountain bike.
Marmande beach a 20 minute walk from the beach
You like sport or you want to discover the region in an unusual way, Prod'sports, a large outdoor sports complex, offers you many courses for all ages and all desires. Enjoy a day to admire the landscapes of the 47 from the Garonne, choose between the usual canoe kayak or take more risks with the paddle exclusively in Lot et Garonne.
You will also find nature trails such as hiking or cycling, as well as orienteering races that allow you to discover nature in this region in a fun way.
Prod'sport is open from Monday to Saturday from 9 am to 6 pm